What is the difference between the SAT and ACT?
Both are college admissions exams

Check to see which assessment your college requires. Historically, most mid-west schools examine the ACT and schools on the east/west and ivy league schools look more at the SAT.

ACT is an achievement test that measures what the student has learned through high school. It covers English, Math, Reading, and Science.

SAT is more of an aptitude test, measuring reasoning and verbal abilities; it measure English, Math, and Critical Reading.
Should I take the writing section of the ACT?
Check to see if the University you plan to attend requires it.

Most schools do not require it; however, there are a few that do.

It is not figured into your composite score; it is an additional score.



When students take the state-wide ACT as juniors, they will take the ACT Plus Writing test, so all students will have at least one test with that result.

Do I have to register for the state-wide ACT test?
PHHS will register and pay for all current juniors for the state-wide ACT test date in April.



Since I have to take the state-wide ACT test as a junior, should I register for another test my junior year or have the state-wide test be my first test?
It is our recommendation that all juniors take at least one national ACT test before they take the state-wide test in April of their junior year.

Many students will take the December, February or April test during their junior year before they take the state-wide test in April.
Powered by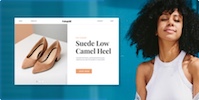 Create your own unique website with customizable templates.