HOW TO REQUEST TRANSCRIPTS

Current Students
(Transcripts for College Admissions):
1. Go to http://connection.naviance.com/parkhhs
2. Log in using your snumber for both username and password.
a. Example: s12345
3. Click on Colleges at the top of the page.
4. Click on Colleges I'm Applying To.
5. Click on Add To This List.
6. Click on Look Up.
7. Select the first college you are applying to.
8. If you would like to request a transcript to be sent to the
colleges you have applied to, check the box beside
Request in order to successfully request your transcript.
9. If you have already applied to the college, please select the
box under I have submitted my application
10. To add more colleges, repeat steps 6-9
11. When you have finished adding all of the colleges that you are
applying to, please click on Add Colleges

Current Students
(Transcripts for Scholarships:)
1. Print off and fill out the following transcript request form.
2. Turn it in to the counseling office.

Former students
1. All former students will still print off the following form, fill it
out and turn it into the counseling office.

---
---
Welcome Guest I Login I Schools ​I Contact Us
7701 NW Barry Rd, Kansas City, MO 64153
​Phone: (816) 359 - 4110 I Fax: (816) 359 - 4119
Powered by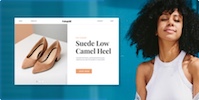 Create your own unique website with customizable templates.