*All students are now required to take at least one online course for graduation.

* Courses for the Virtual Academy are taught by experienced district teachers and meet the same national, state and district standards as other Park Hill Courses.

*All courses can be accessed 24 hours a day, seven days a week
using any computer with Internet access

*Teachers communicate with students using Park Hill student email, telephone, and collaborative tools within the course management system

*Students may choose to either take the course during regular school hours
or remotely from home.

*Courses taken remotely must be scheduled consecutively and
transportation is the responsibility of the student/parent

*All mid-term and final exams are required and are given in a face-to-face
setting, proctored by the online instructor.


Online Courses Offered 2016-2017


Health/Personal Wellness (class of 2017 only)
Personal Finance/Computer Apps (class of 2017 only)
Health/Personal Finance
American History
Enriched English Language Arts 3 (EELA3)
Government (virtual and virtual blended)
Creative Writing
Marketing Concepts
Animation Game Design
Psychology
AP Statistics

---
Welcome Guest I Login I Schools ​I Contact Us
7701 NW Barry Rd, Kansas City, MO 64153
​Phone: (816) 359 - 4110 I Fax: (816) 359 - 4119
Powered by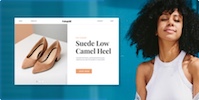 Create your own unique website with customizable templates.